Direct Mail
Two Forms Every Costco Member Should Complete
Costco members may be surprised to learn that their data is being sold
If you have a membership to this warehouse club and you care about your privacy, then read on for a few simple steps you can take.
1. Tell Costco to Stop Selling Your Data
Costco has a cult following, so its members are often surprised to learn that the company sells their data. It's all spelled out right in their privacy policy – more on that below. The headline is that you can stop Costco from selling your data to third parties just by filling out a form. Once you submit the form, the site claims that "you will be opted out of having your personal information sold or shared to third parties by Costco."
Complete the Privacy Choices form to make Costco stop selling your data.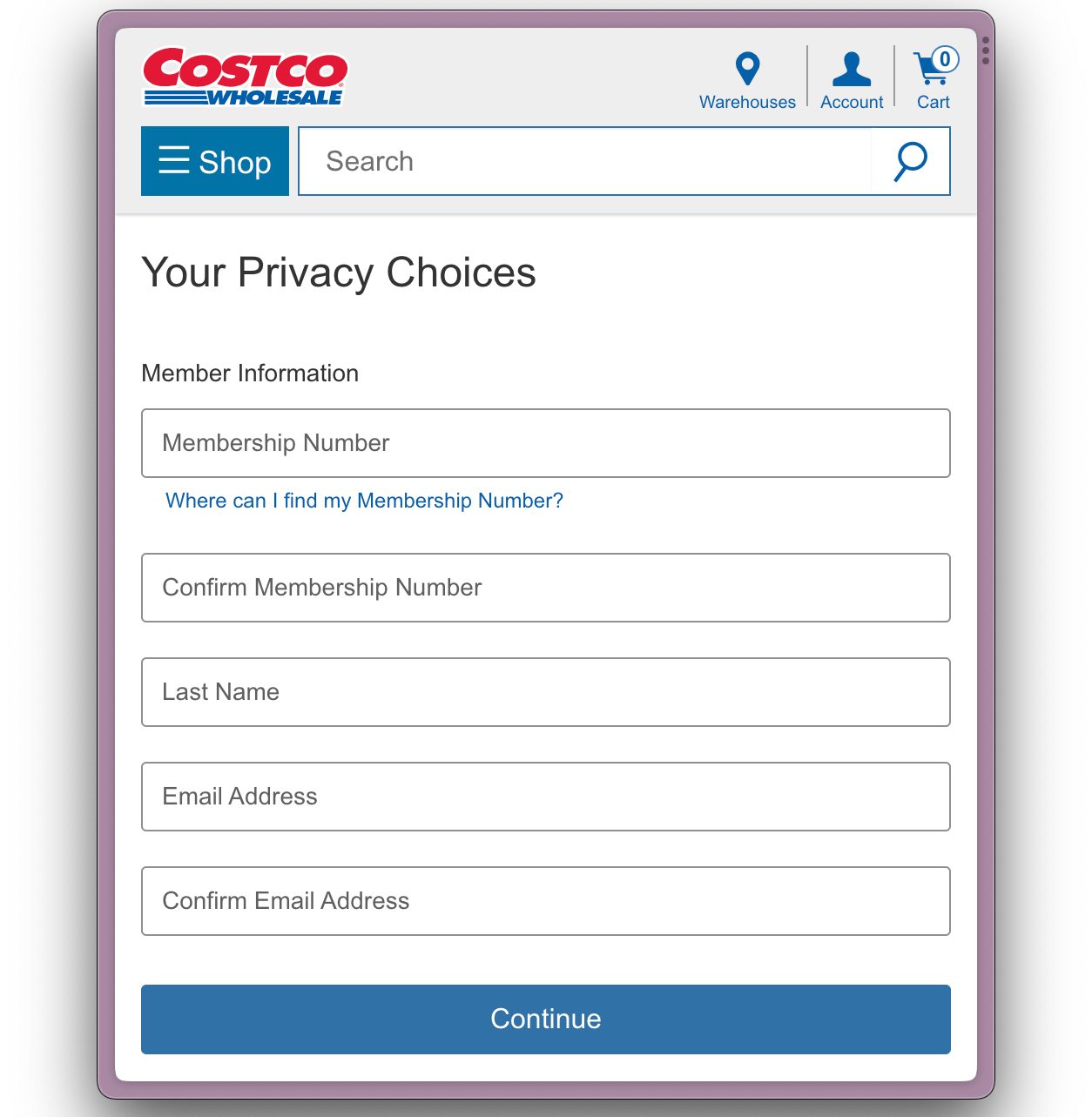 So, what does Costco do with your data, exactly? According to their privacy policy, they sell Identifiers (which includes your name, phone number, address, email address, social media handles, account information, and membership number) and Commercial Information (which includes order history, billing and payment records, transaction and purchase information) to other companies they consider "advertising, marketing, and analytics providers." They will also sell this information "to suppliers for marketing purposes."
Have you ever filled out a survey for Costco? They sell that data, too.
Luckily, it's easy to opt-out of Costco selling your information – just complete the opt-out form.
2. Tell Costco to Stop Sending You Junk Postal Mail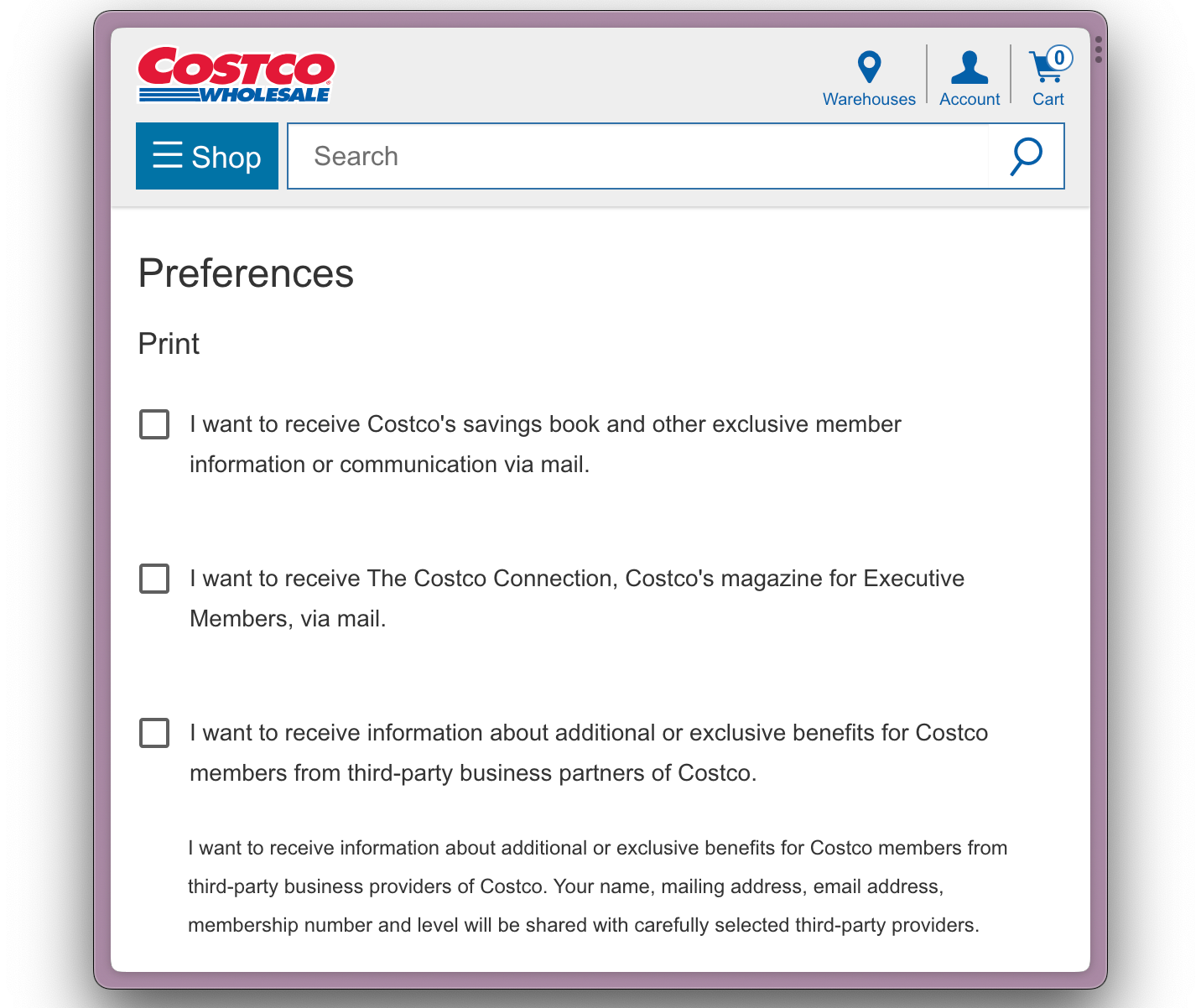 Do you receive promotional postcards from Costco that just end up in the trash? You can opt-out of mailings from Costco by logging into your online account unchecking the boxes on the Communication Preferences section.
Receiving mail from Costco for a previous resident?
While the steps above are useful if you are a Costco member and want to stop receiving mail addressed to yourself, this process won't work if you are trying to stop mail for someone who doesn't live at your address. To stop receiving mail for someone else you will need to get in touch with a representative from Costco using their online chat feature.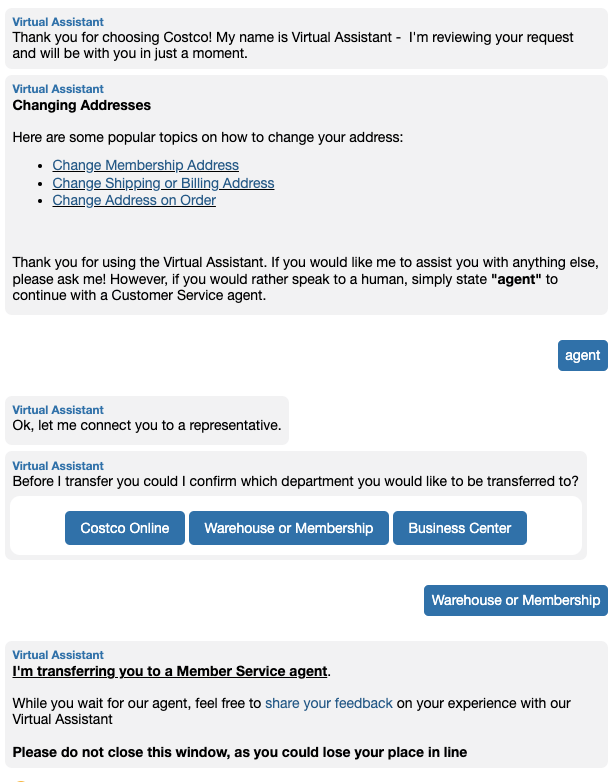 You can start off by sending a message like "I am receiving mail for someone who no longer lives at my address." The chatbot will respond with some unhelpful articles, and then you can respond with the word agent to be connected with a real person who can help you.
In my experience, I had to wait about 4 minutes before getting connected with an agent. At that point, you can send a message to the agent like this:
I am receiving mail for someone who no longer lives at this address. Please remove this address from your mailing list.

[Name]
[Address]
[City, state, ZIP]
After another 3 minutes, the agent confirmed my request.