Climate Tech Roundup: Essential Tools for the Conscious Consumer
Discover a range of apps that enhance sustainability, from refilling water bottles and reducing food waste to accessing e-books and offsetting carbon footprints.
In many areas, the best way to achieve a more sustainable lifestyle starts with reducing what we consume, and then responsibly dealing with the almost-inevitable waste. Luckily there are a few apps that make it easy, and even exciting, to shrink your footprint.
Tap – refill your water bottle
You might know someone who walks around with a giant Nalgene bottle or plastic gallon jug. With the Tap app, there's no need to carry all your water with you. The app uses your location to find fountains and refill stations near you, and even has a handy compass feature so you can precisely locate drinking fountains in parks. A small, reusable bottle that can fit in your bag is sufficient when you always know where to refill it!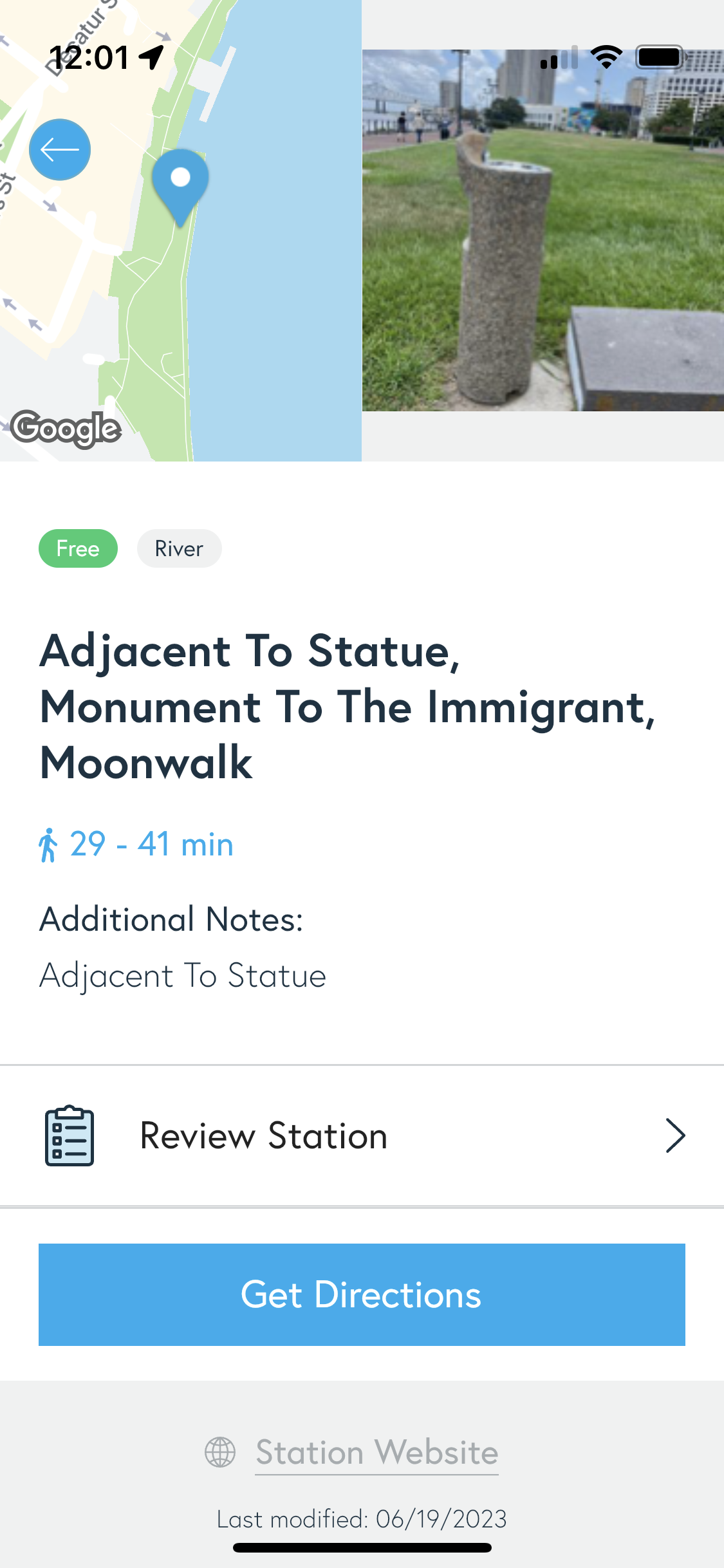 I use Tap when I travel—and I found it particularly fun in Lisbon, Portugal, where the fountains come in all shape and sizes and some appear to be hundreds of years old–retrofitted, presumably, to plug into the modern tap water system. My travel companions were patient with me as I excitedly wandered through alleys and dead-ends to find the next fountain.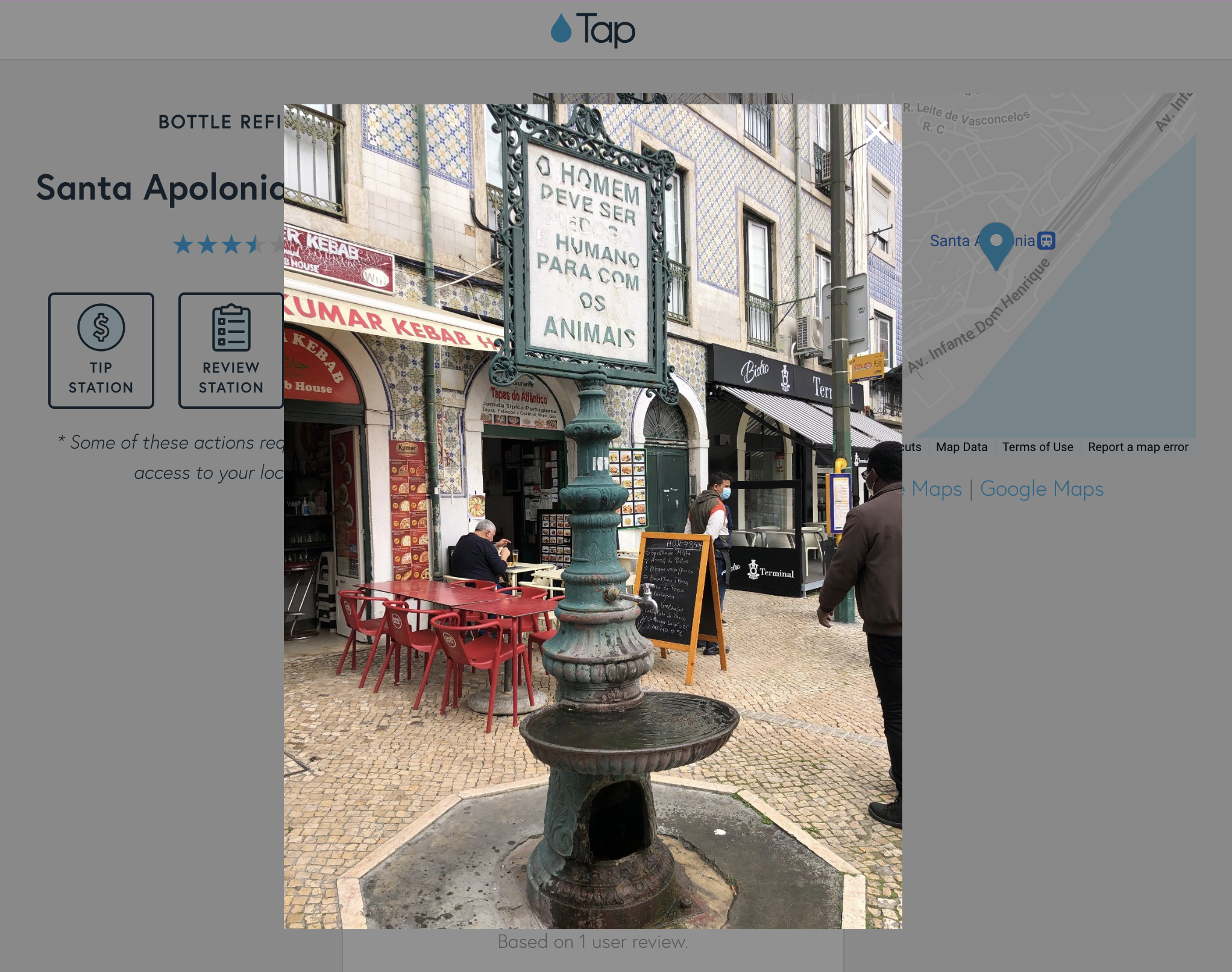 Tap is free to use and they even raffle off $50 Amazon gift cards to contributors – I can attest it's legit because I won the raffle once!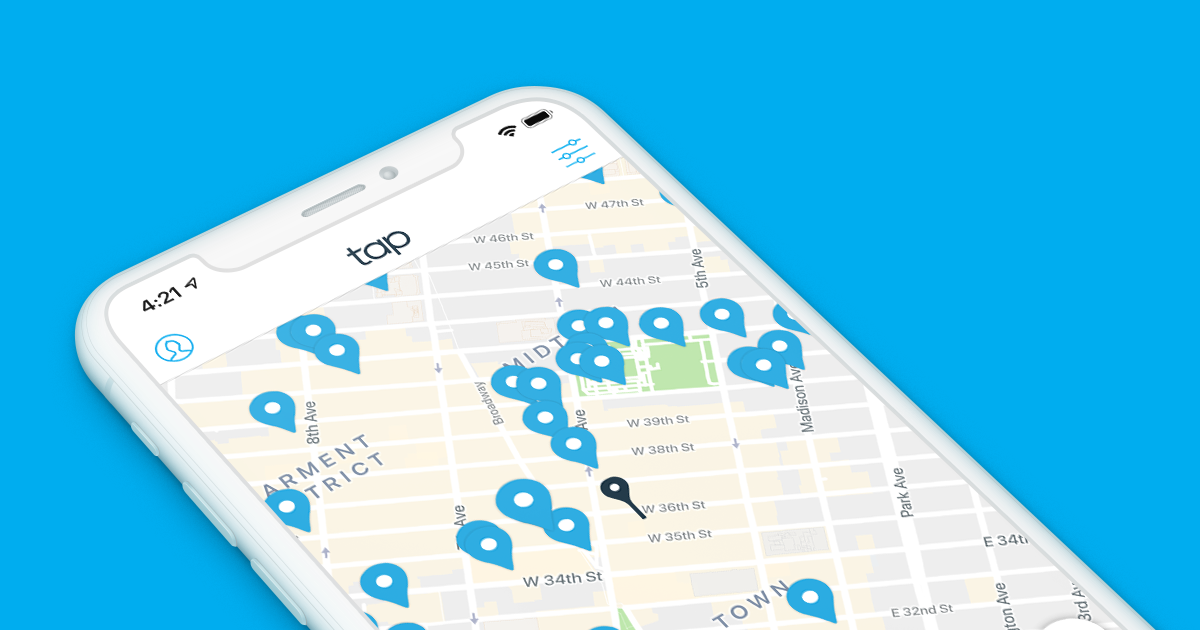 Too Good To Go – score deals and reduce food waste
Sarah Soteroff and the team behind Too Good To Go have managed to solve several problems at once. Namely, they give local merchants an additional revenue stream while reducing CO2 emissions from food waste. As consumers, we benefit from last-minute deals on excess food items.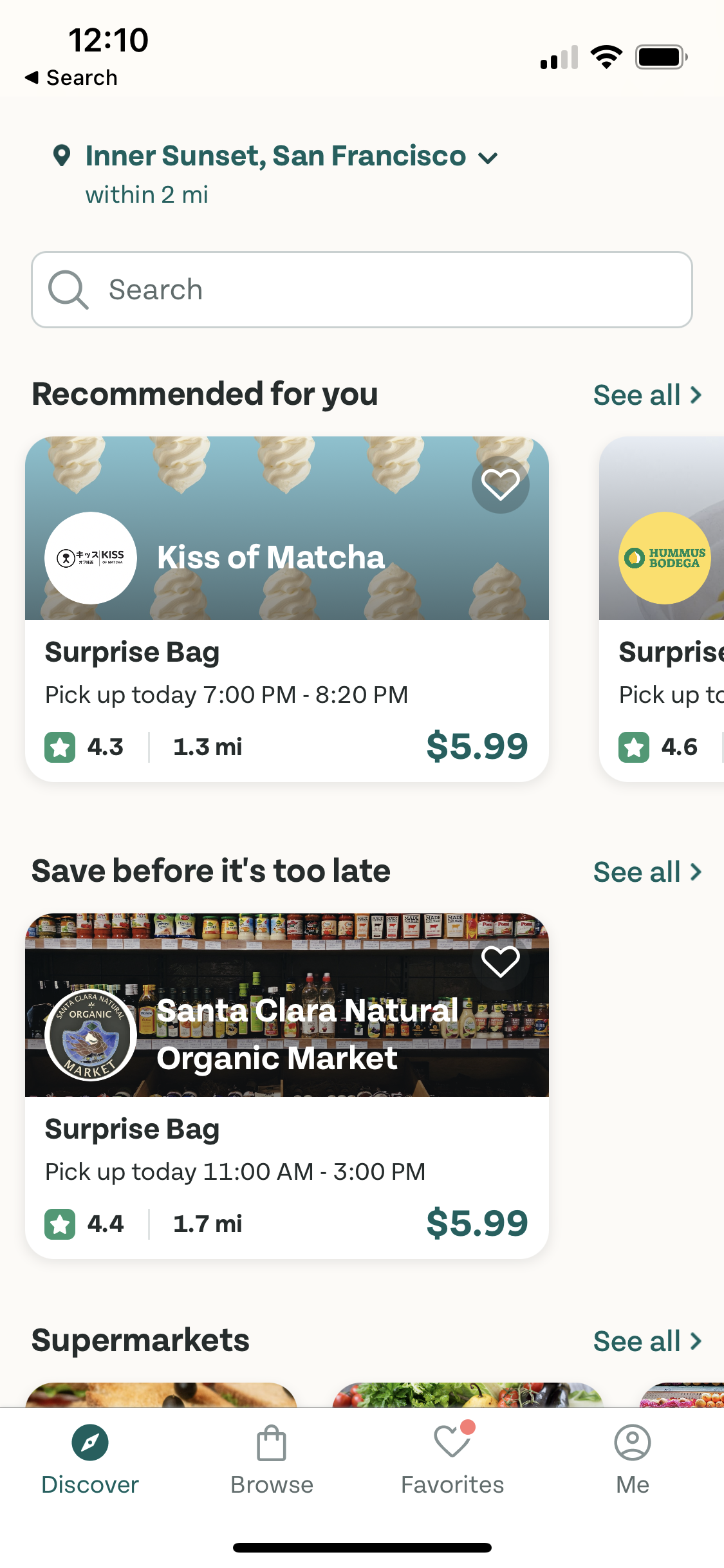 The app uses your current location to find offers nearby. Many businesses offer a surprise bag, so it's necessary to have an open mind and flexible diet—though it is possible to find strictly vegetarian or vegan offers if you are avoiding meat.
Other food waste prevention apps include Olio, which is a peer-to-peer alternative popular in the UK, and Food Rescue US, where you can volunteer as a courier connecting businesses with extra food to community organizations equipped to distribute to those in need.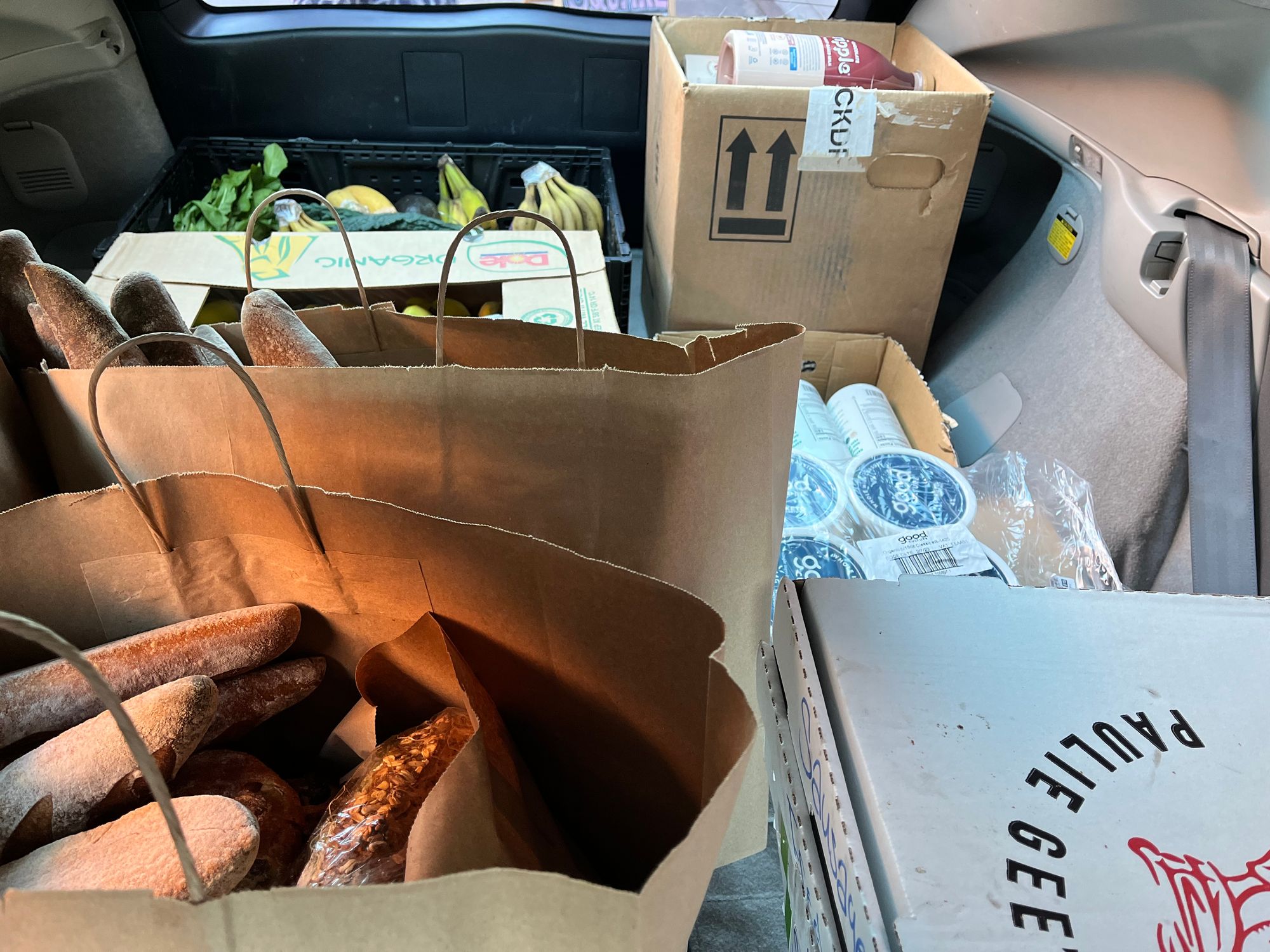 Mel – unsubscribe from postal mail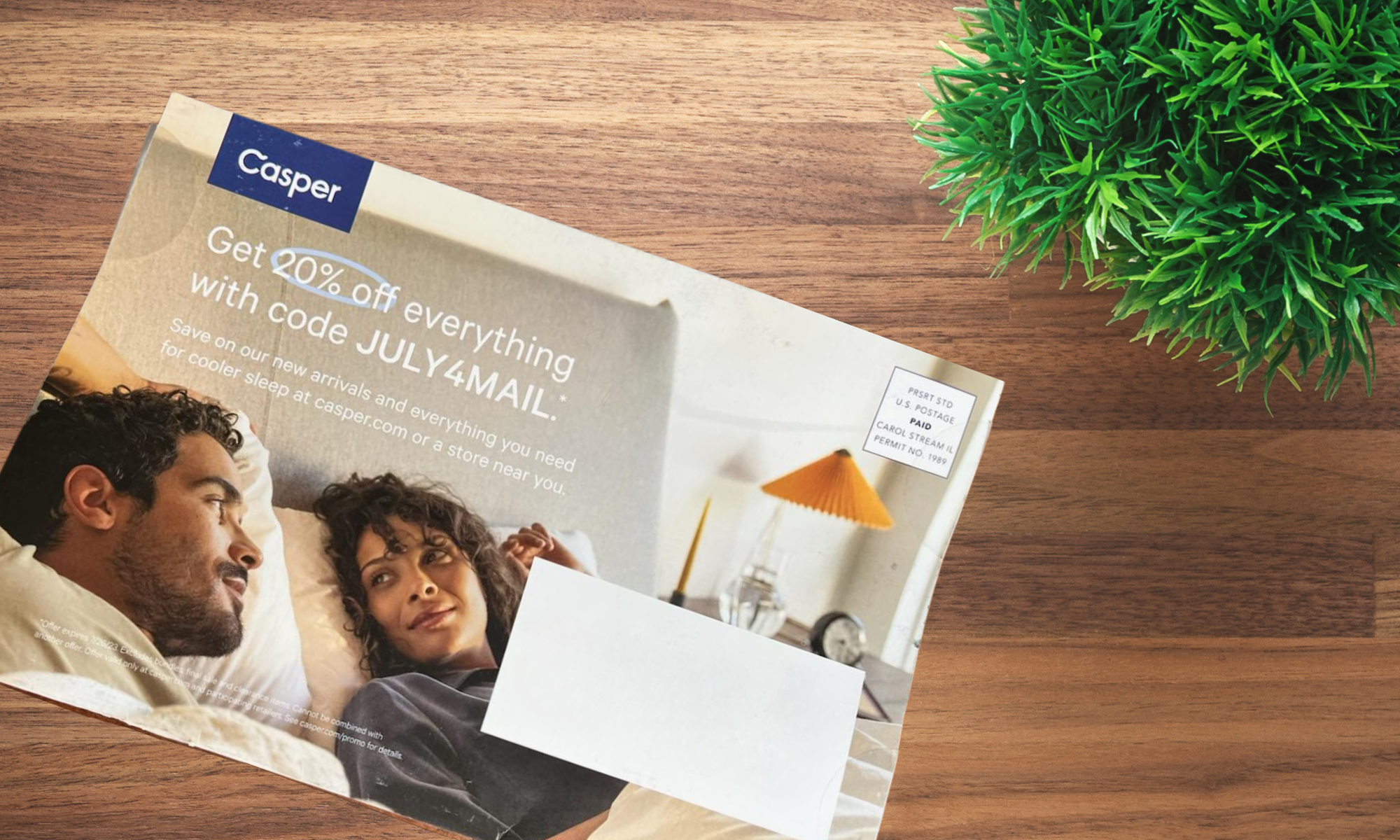 Do you find yourself carting junk mail straight from your mailbox to your trash can? Or perhaps you've been recycling it – which comes with a risk of contaminating your city's recycling stream. While there are some tricks to stop junk mail, it is an endless and tedious task which you may choose to outsource. That's where Mel comes in. Simply text a photo of junk mail and Mel will contact the sender to have you removed from their mailing list.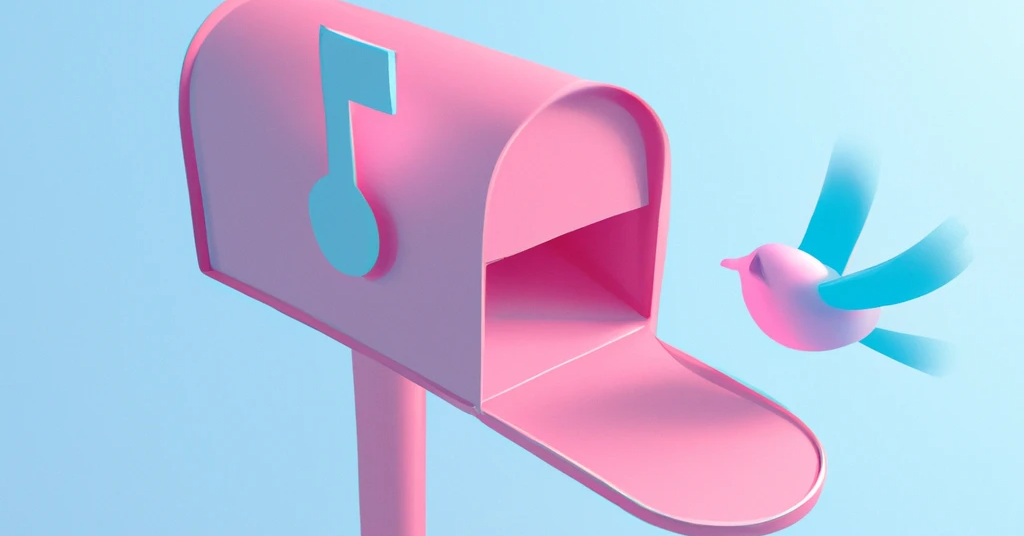 Lomi & Mill – a convenient alternative to composting
If you have food waste that is not appropriate for a community fridge and you are unable to compost, Lomi & Mill are appealing options. Both of these companies have invented electronic devices that process your food waste, right in your kitchen. While I've heard people refer to these as "composting" devices, both companies take care to point out that the end product is not technically compost. Mill calls it "Food Grounds" and Lomi calls it "Plant Food" that is pre-compost.
While Lomi costs $349 up front in addition to a $20/month subscription for pods and filters, Mill has no up front cost and instead charges $33/month to cover both the bin and mailing back your "Food Grounds" to feed chickens.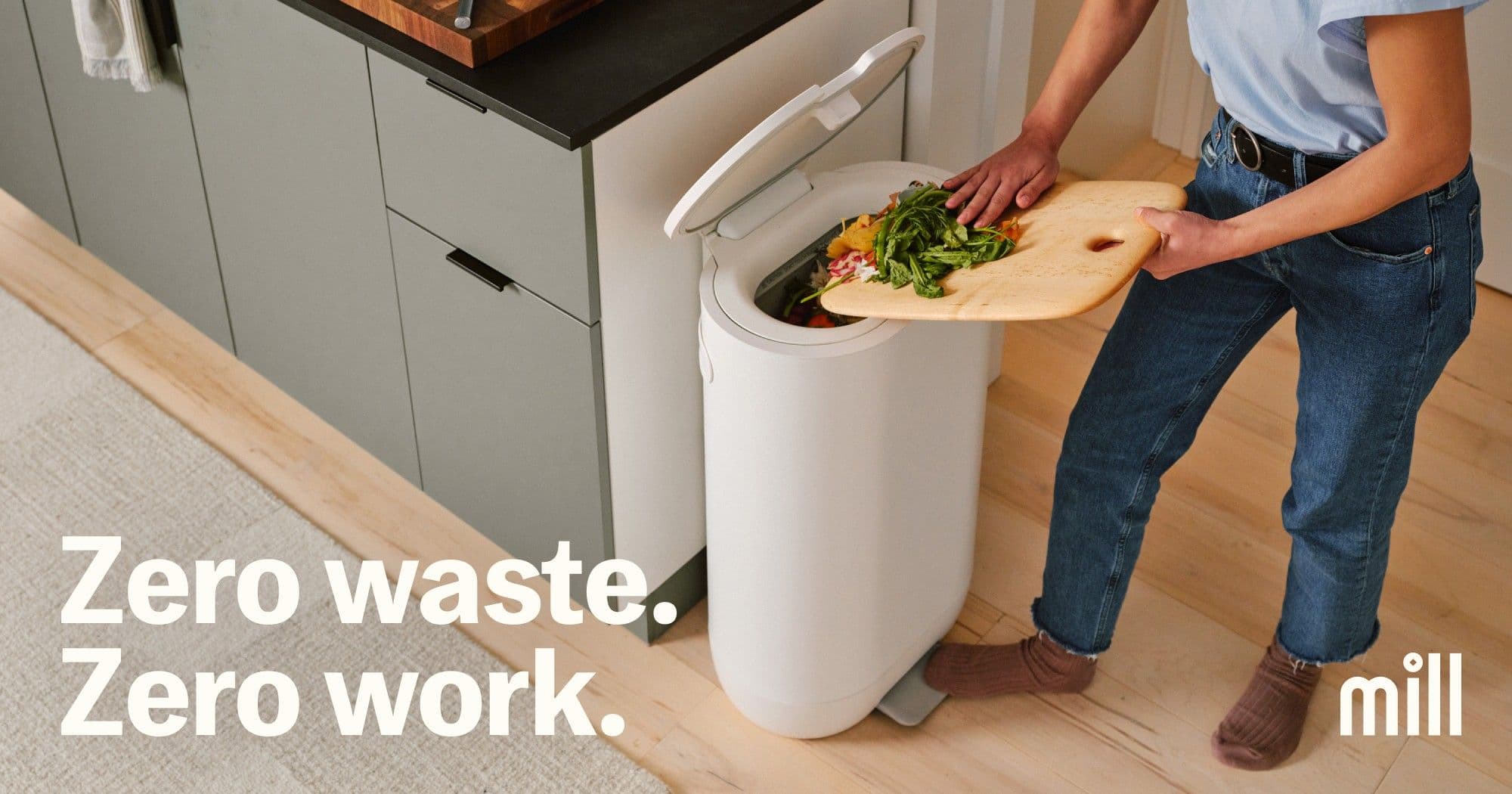 Libby – e-books from your local library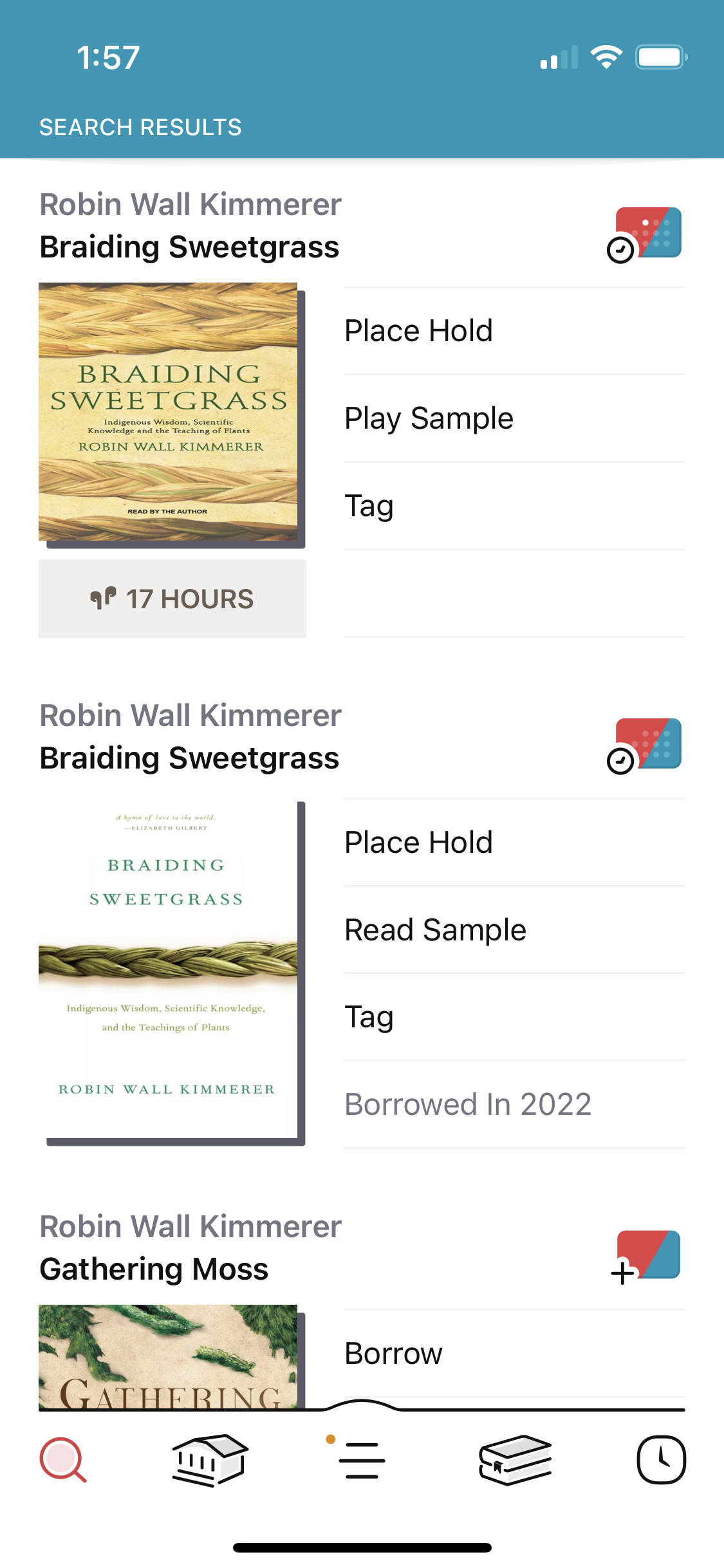 Next time you go to purchase a book, consider taking advantage of your local library instead. For some of us, the move to e-books and devices like Kindle have made the library seem obsolete. Libby is a no-brainer: free and legal e-books and audiobooks delivered straight to your devices. You can even read the e-books on your Kindle.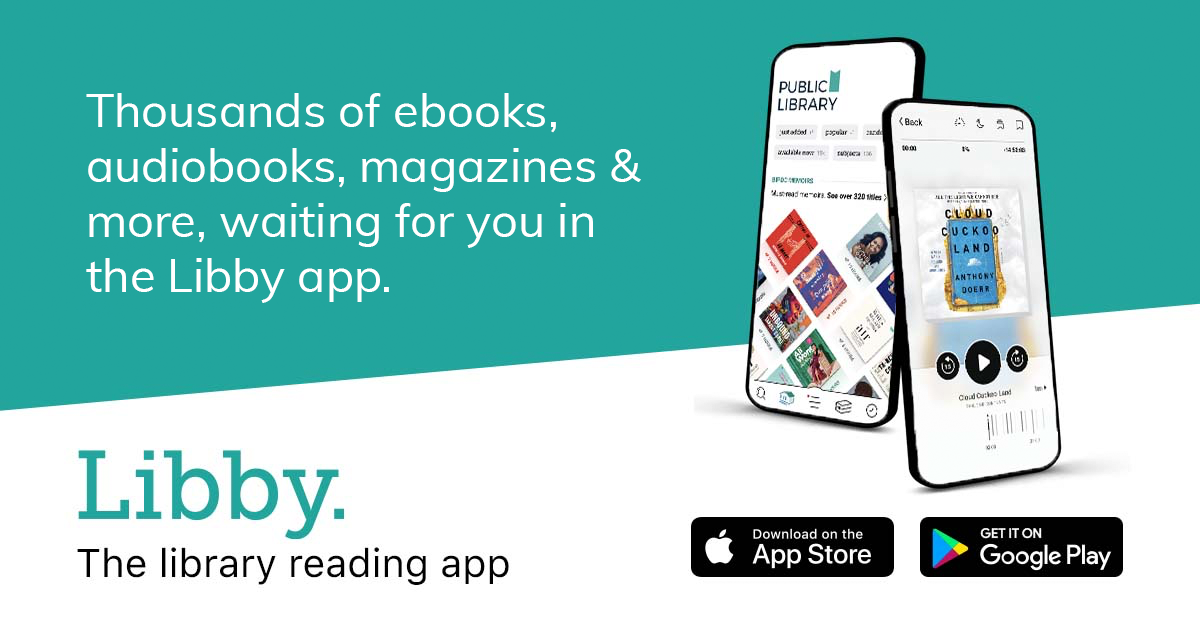 Ridwell – for those hard-to-recycle items
If you happen to live in a city where Ridwell operates—Atlanta, Austin, SF Bay Area, Denver, Los Angeles, Minneapolis-St. Paul, Portland, or Seattle—then your recycling process just got a whole lot easier. While many forms of plastic cannot be recycled curbside, Ridwell comes straight to your door and picks up your multi-layered plastics, films, clothing, and e-waste such as batteries and lightbulbs. If you have $14 a month to spare on this service, it seems like a no-brainer.
If you're outside their service area, you can use Mel Research Assistant instead. While Mel doesn't physically come to your doorstep, it will provide locally-tailored advice on how to get rid of any junk. All you have to do is text a photo.
Treecard – plant trees with your steps
Originally, Treecard was a physical debit card, made out of wood rather than plastic. The startup has since pivoted into a step tracker that plants trees when you walk and gives you rewards (which are mostly discounts and free samples).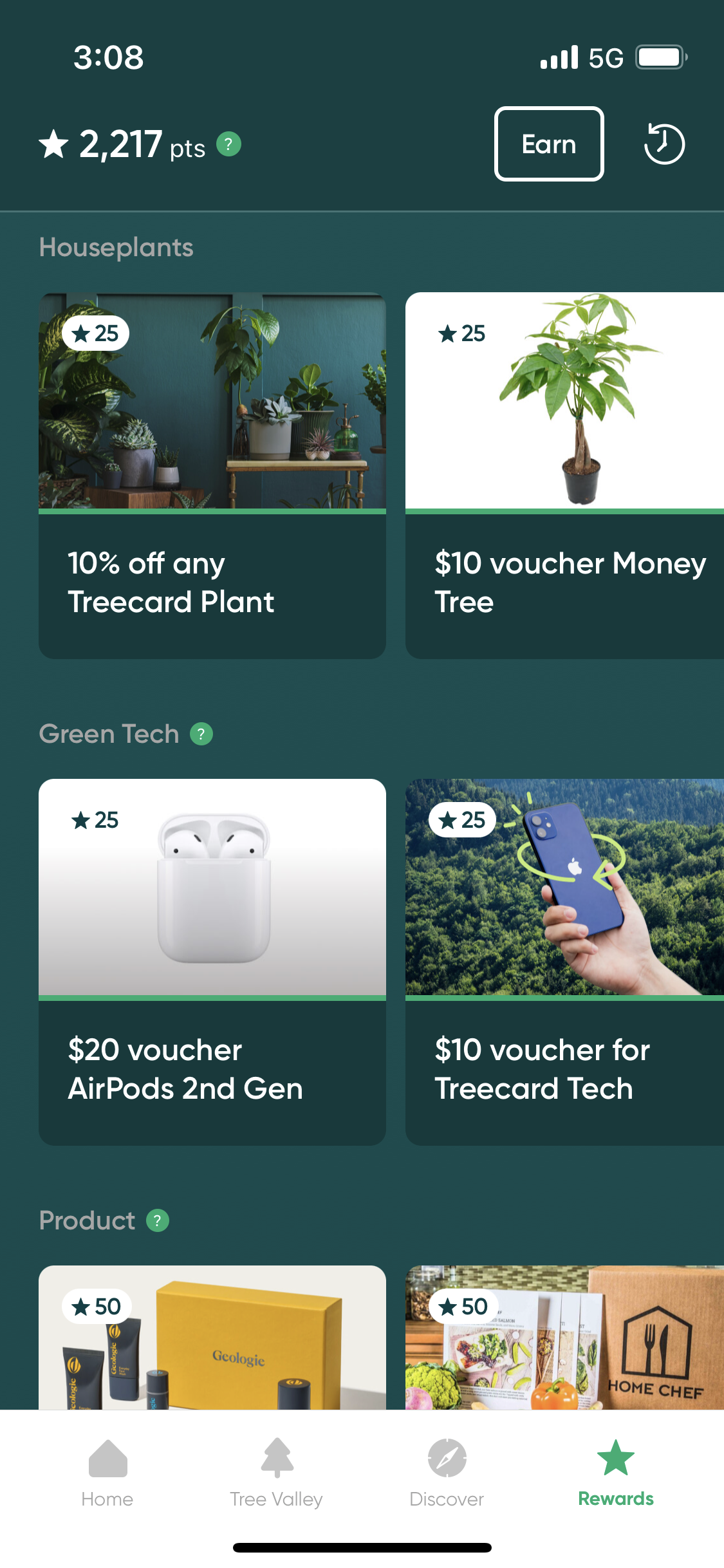 I must admit, knowing that my steps are growing my virtual tree valley and planting real trees gives me enough push to start tracking my steps again. I find it rewarding to open up the app after a long walk with my dog and see that I have a new virtual tree ready to plant on my island.
Ecosia – plant trees with your web searches
Ecosia, a partner of Treecard, is an Internet search engine that routes its advertising revenue to tree planting projects. The search results are provided through Bing and in my experience aren't as useful as results from Google, but it's worth searching there first to support a good cause. For most simple searches, you probably won't even notice the difference.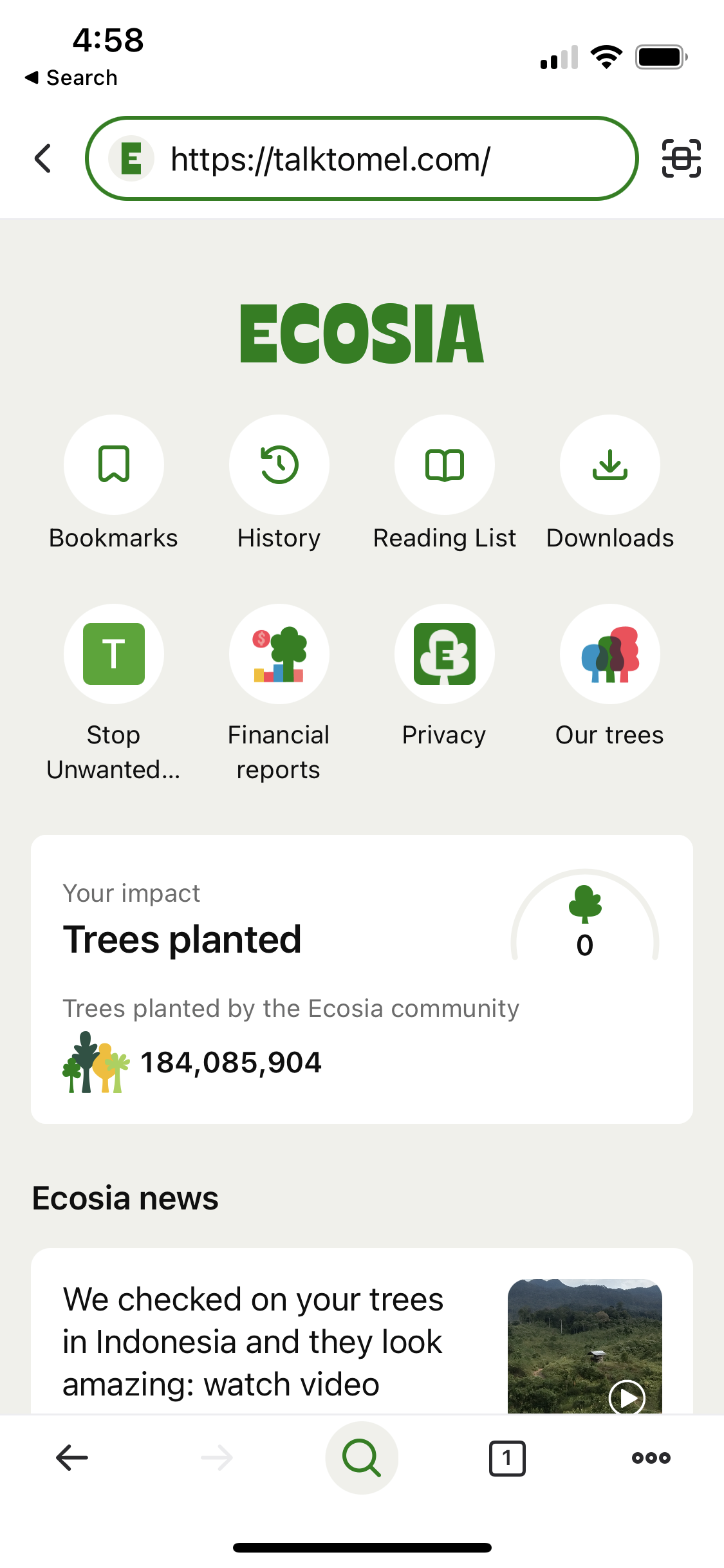 While Ecosia offers an app and browser extension, you can also just dig into your browser's preferences and set your search bar and/or homepage to Ecosia. Or, you can simply remember to go to Ecosia.org instead of Google.com.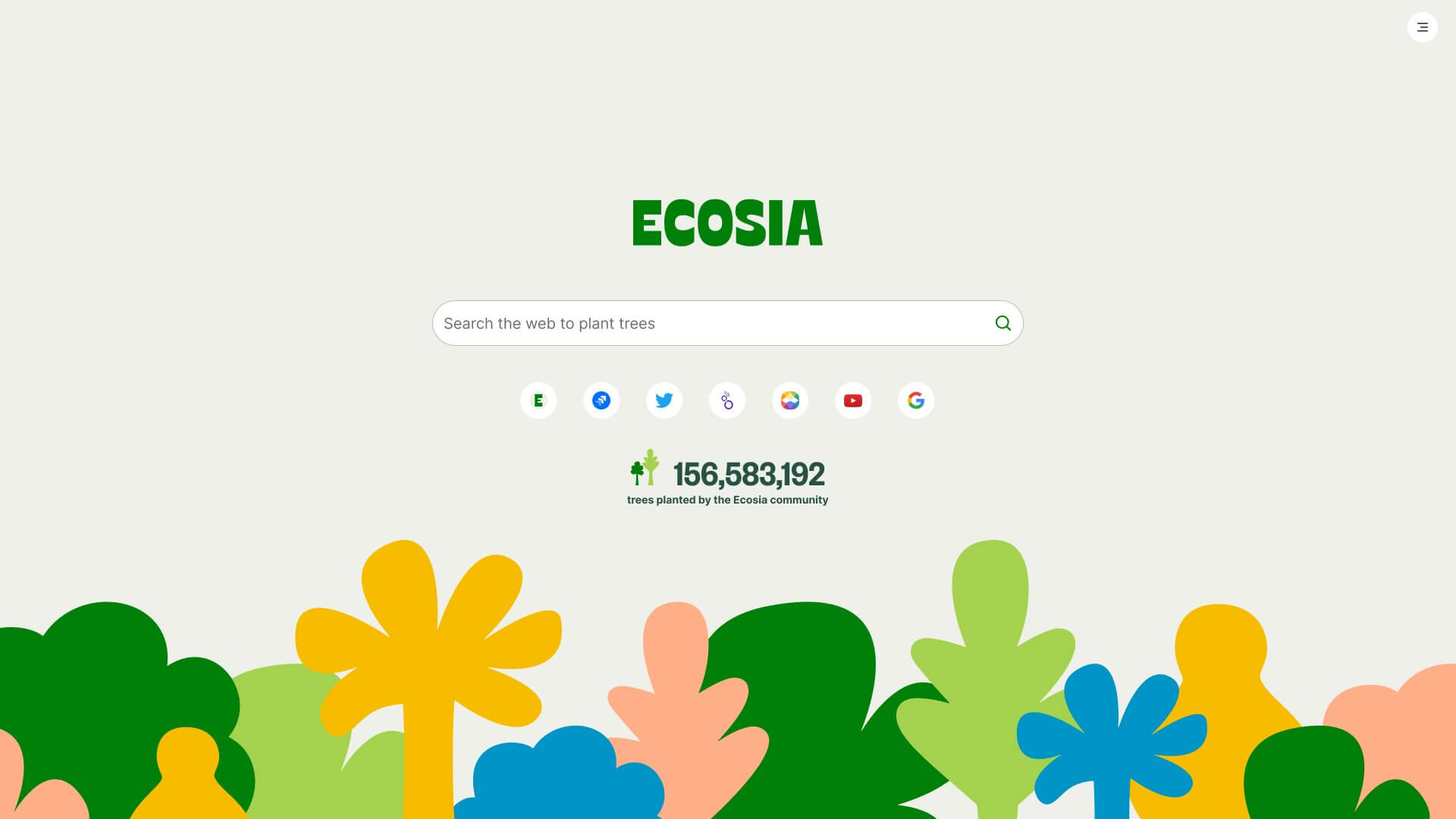 Wren & Commons – offset your footprint
Working to achieve a sustainable lifestyle can feel like an uphill battle. Keep in mind that we're all on the same journey, just at different parts of the trail, or possibly different trails altogether. Where we fall short, offsets are one way to make up the difference.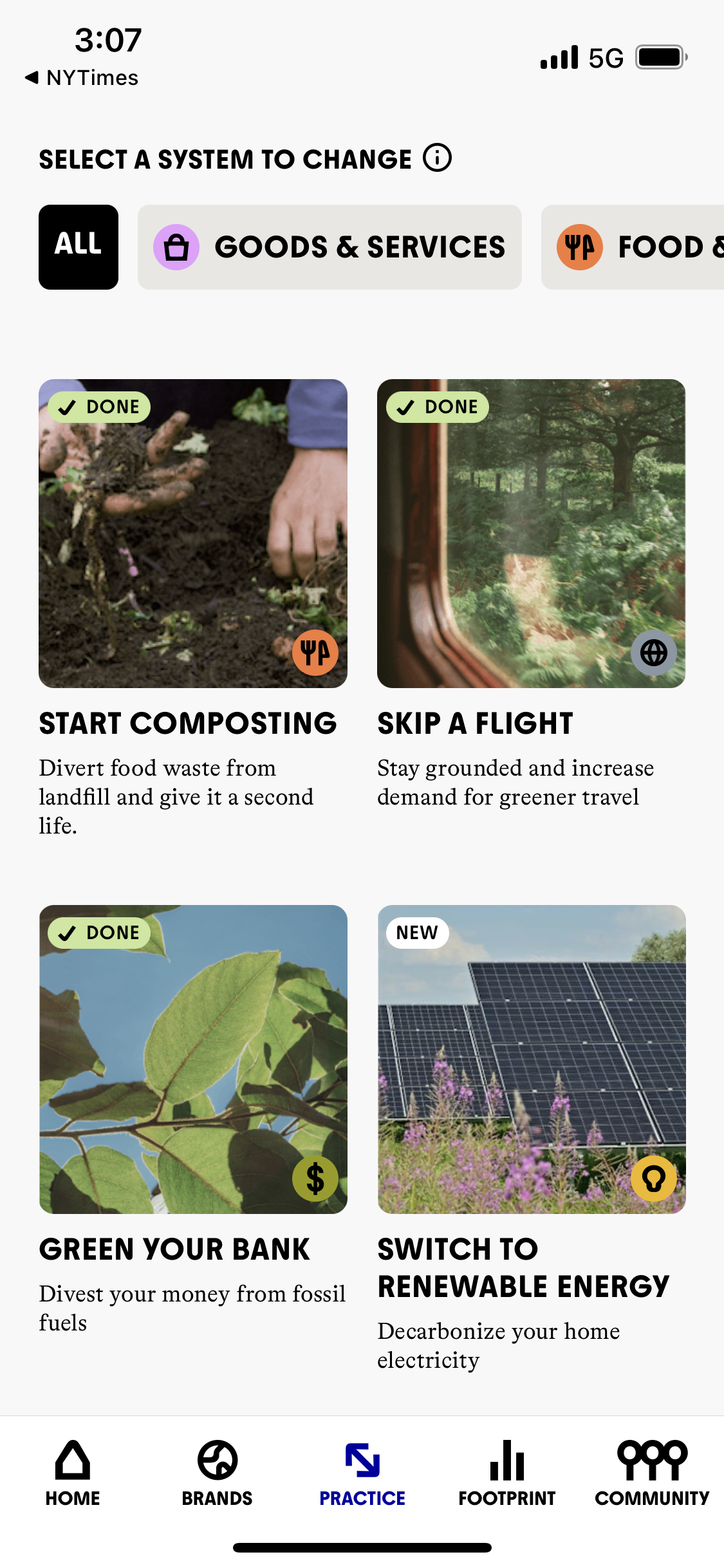 Wren and Commons are two tools that dig into your personal habits to help you calculate your impact, and then they sell credits to offset that impact. You're not just throwing money into the ether, though. There are tools ranging from charts and graphs to stories and videos so that you can see how your lifestyle is being positively offset somewhere else in the world.
The cost of each service will depend on your calculated footprint.
---
Incorporating sustainability into our daily lives is no longer a distant dream. These apps offer practical, enjoyable solutions that make eco-conscious living accessible and engaging. As we navigate the path of reducing waste and promoting green initiatives, remember that every small step counts. Whether it's refilling a water bottle, opting for an e-book, or offsetting our carbon emissions, technology is empowering us to make impactful choices for a brighter, greener future. Dive into these products and redefine what it means to live sustainably in the digital age.